"The greatest sin for a writer is to be boring"
Just when the caterpillar thought the world was over, it became a butterfly…
"There is no remedy for love but to love more."
"Compassion is a muscle that gets stronger with use."
"I don't believe in pessimism. If something doesn't come up the way you want, forge ahead. If you think it's going to rain, it will."
"We are all apprentices in a craft where no one ever becomes a master."
"Creativity takes courage."
"Neither a lofty degree of intelligence nor imagination nor both together go to the making of genius. Love, love, love, that is the soul of genius."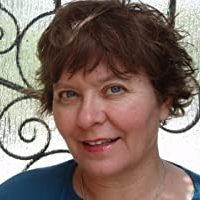 About Me
Over 25 years of corporate advertising led me to the precipice of my own voice. Now I inspire from the oasis of my heart…a poet's journey #nextchapter. Born in Boston but a longtime Californian, she lives in the Inland Empire with her husband and one dog, named Baba.
M.A. Human Behavior
B.A. English Literature.
Experience: Advertising, copy-writing, restaurant columnist, fiction, non-fiction, humor, poetry, and more!
Need Ideas?
Contact me today for a new approach, a little inspiration and powerful words delivered on time, such as Gift poems, Motivational Speaker, Advertising slogans, ​Children's stories and Web content
Let's Talk
Margaret Collier Graham
Our local library asked me to come up with a tribute to the lady who founded our town of Wildomar. The video shown on the right is about the 19th Amendment and Margaret Collier Graham.
After writing a short skit and lyrics to an original song, my talented friends created the music, sang the song, and acted out my script.
The After Show with McKensie Stewart & Amy Shannon
After The After Show: A new podcast that directly follows The After Show with McKensie Stewart & Amy Shannon. Get your second dose of the duo that discusses all things literary, and brings a new element into their conversations with each other and with scheduled guests, and may of discussions will revolve around "Hot Topics."
Special: Marketing Palooza featuring authors Idelle Kursman, Chris Karlsen, and Eve Gaal.